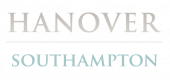 Resident Reviews
|Recommended: YesTop Notch — We leased a wonderful 2 BR apartment at the Hanover Southampton in West University. Here are my top ten 10 reasons why you should consider living here if you can afford it and are looking for a 5 star luxury building. First, the leasing process was amazing. We live in NYC and have experience dealing with luxury rental buildings. The service and attentiveness from Elizabeth Baxter was absolutely top notch. Most importantly, she was gracious with her time, she explained everything for us and she was proactive, yet not the least bit pushy. Second, after the lease process is completed, Elizabeth dos not not just move on to the next customer. She takes the initiative and effort to build lasting relationships with everyone she bring into the building. It's really nice to have her as an addional point of contact. On the first day of our lease, Elizabeth delivered a bottle of wine, two wine glasses and a welcome note. Third, the staff in the building are genuinely nice and always there to offer a helping hand. We rented the apartment for my mother-in-law, who is new to living in a luxury apartment highrise. It's extremely comforting that the staff and neighbors in the building look out for one another. She has already started making friends with other people in the building and was even invited to a neighbor's 80th birthday party in the rooftop lounge. Fourth, the common areas, such as the pool, courtyard, lounges, gym and the screening room are all extremely well built and immaculately maintained. Everything is in line with what you might see in a 5 star boutique hotel. Fifth, the building is occupied by a wide range of people, including young couples, professionals, people who work at the medical center and retirees. The building is also pet friendly, which we were pleased to learn. Sixth, the apartments are large and contain high-end finishes appliances. The apartment we leased has super high ceilings, ceiling fans in both bedrooms, plenty of instaled lighting, a full washer dryer set housed in a small laundry room supply storage area. There is also ample indoor parking, which is great on extra hot humid days. Seventh, the building and parking lots are safe and secure. Key cards are needed to open all entrances and to use the elevator. Security cameras also cover the garage and and the interior access doors. Also, because there are only 206 units, people tend to notice more quickly when someone enters the building that looks out of place. Eighth, the Hanover Southampton is centrally located within Rice Village. There are tons of dining and shopping options within walkimg distance. Food delivery is also simple to navigate because the concierge calls you before the delivery person comes up. This process also prevents random people from walking inand staying in the building. The concierge also has access to cold storage, which is very helpful if you are expecting the delivery of perishable items. Ninth, it was extremely important for us to lease in a luxury building that had a neighborly feel to it. All of the staff are friendly and unpretentious. They also organize frequent events in the building aimed at helping tenants to get to know one another. Tenth and finally, it's just a very cool place to live that will impress your friends, family and social media followers. In closing, in case you haven't picked up on it yet, we really love this place If you do decide to lease, mention this review so you receive the same level of high service we did.
|Recommended: YesI love living here — the general experience is awesome. this is why I keep staying here by transferring from one room to a better room.
|Recommended: YesGreat Property Staff — 5 star property with excellent staff. Also, very quiet and the residences are very nice and respectful. Amenities are high end and the property well maintained.
|Recommended: YesTop Dhoice in Houston — great location and quality building. Great restaurants. Staff is Professional and very helpful
|Recommended: YesOverall excellent qualty — Quiet, high quality amenities and service